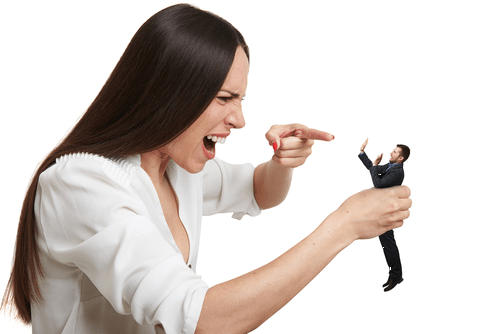 John Doe comes to HR on a busy day and asks that his coverage change from employee + spouse to employee only. And since it's a busy day, no one asks the all-important question: "Why?" A few months later HR gets an angry phone call from John's ex-spouse, Jane, asking why she didn't receive a Qualifying Event Notice like she was supposed to after her divorce. Whoops. Q: Who is on the hook for this oversight? A: It depends on how the Initial COBRA Notice was distributed. If it was mailed – and mailed properly – the onus falls on the beneficiary, not the Employer (WHEW!). Here's why.
---
What are the requirements for an Initial COBRA Notice?
To get to the answer in the question posed above – which relieves the employer of liability – we must first look at the requirements for an Initial COBRA Notice. According to the Department of Labor, a COBRA-eligible employer must provide ALL Qualified Beneficiaries a notice that outlines their rights under COBRA within 90 days of benefits eligibility. This notice must include:
The name of the plan and the name, address, and telephone number of someone the employee and spouse can contact for more information;
A general description of the continuation coverage provided under the plan;
An explanation of what qualified beneficiaries must do to notify the plan of qualifying events or disabilities;
An explanation of the importance of keeping the plan administrator informed of addresses of the participants and beneficiaries; and
A statement that the general notice does not fully describe COBRA or the plan and that more complete information is available from the plan administrator and in the summary plan description.
Now you see, if you look at point 3 above (which we have conveniently bolded for you), that it is the qualified beneficiary's responsibility to notify the employer of a qualifying event. And, you may have noted that nothing here states the Notice needs to be mailed. BUT, what if the employer simply included an Initial Notice along with, say, a Summary Plan Description and distributed said notice to the employee? The former spouse could say "I never saw it…" and just like that, the employer has lost the lawsuit.
If, however, the employer mailed her a correctly addressed Initial Notice, and by that we mean it is addressed to all covered family members by name (example: John Doe, Jane Doe, James Doe, Sally Doe, etc.), then all of the responsibility lies on Jane to notify HR that she needed a Qualifying Event Notice due to the divorce.
Here's another example:
John and Jane's daughter Sally – who is covered under John's plan, reaches age 26 and is automatically terminated from all healthcare plans by the insurance company(ies). By sending the Initial Notice to John Doe and his covered dependents by name, the company has protected itself from having to track dependent ages for that particular type of qualifying event. It then becomes the child's responsibility to notify the employer that they need a Qualifying Event Notice due to losing dependent status under their parent(s) healthcare plan.
As you can see, mailing the Initial Notice to the home address and listing all covered dependents protects the employer from the liability of knowing about all COBRA events and mailing the COBRA notice. It lays all the responsibility in the hands of the covered dependents to notify the employer of the event within 30 days of the event. Problem solved.
What happens in either scenario if the employer hasn't appropriately addressed and mailed the Notice with proof of postage?
Well, it could get ugly. Failure to provide a COBRA notice could rack up $110/per day/per participant in statutory penalties. Add to that, several recent lawsuits have awarded the qualified beneficiary additional funds for damages and attorney fees. And, even the IRS can get their share – assessing up to $200/day in fines for COBRA non-compliance. Failure to comply – or comply in a way that can be defended – is costly.
All of this can be avoided by simply using the good, old-fashioned USPS – and certificate of mailing service to provide proof of postage. It may cost a bit more and not be as high tech, but it is effective protection from someone saying "I didn't know I was supposed to let you know."
What do you do if you're not sure Initial Notices have been sent properly?
If you aren't sure what has been done in the past or if Initial Notices have not been mailed in a while – or if you are moving your COBRA administration to a new Third-Party Administrator – I suggest you use open enrollment as a good time to mail them to all covered employees and dependents. Start the new year or relationship off with 100% COBRA compliance you can rely on. Oh, and during the plan year if a dependent is added to benefits (marriage, birth, or maybe a spouse is simply added because she lost her job), make sure an Initial Notice mailed to them.
Finally, remember to keep the certificates of mailing. If you can't find the proof of postage documentation then it's as if you never mailed them in a lawsuit.
---
p.s. It's always a good idea not to burn bridges with a former Third-Party Administrator. You may need to call that previous COBRA administrator and ask for proof of postage for an Initial Notice they mailed for you six years ago. It will be just the evidence you need in a law suit – and you don't want them hanging up the phone because they don't have a current service agreement with you.
---