Today, making the most of healthcare benefits means moving beyond traditional insurance plans. At SBA, we are experts in the alphabet soup of HSAs, FSAs, HRAs, POPs and COBRA. We integrate and manage these federally-regulated benefit plans to help employers and participants save time, effort and above all, money.
Summit Participants & Employers Login
We may sound like a broken record, but for the multitudes who will ask, here is the resounding answer regarding employers paying for Medicare premiums.
Read More »
When an employee terminates, pre-tax programs don't necessarily follow the same timelines as medical plans. Gina explains.
Read More »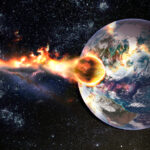 We've long preached that you can't contribute to an HSA once you enroll in Medicare, but with every federal program, it's not so cut and dried. Gina explains.
Read More »